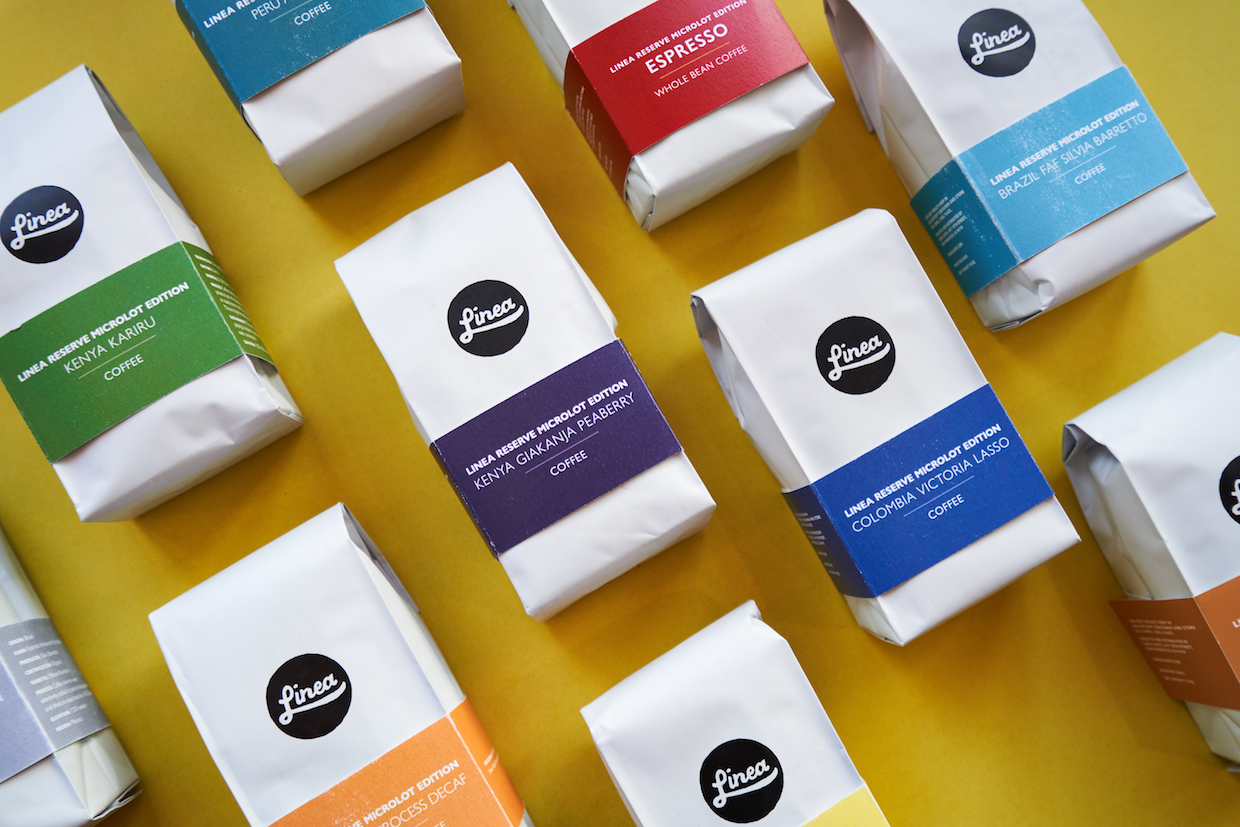 There were many challenges on this packaging redesign for Linea Caffe, a small coffee roaster in San Francisco.
Flexibility: With small batches of unique coffees are arriving all the time, the client needed a production flow that allowed for runs of as small as 200, with a short turn time.
Ease of assembly: As the company has grown, time spent assembling the old packaging had become cumbersome. The new packaging is assembled in fewer steps.
Affordability: We printed the bags in a single large run. The belly bands are printed digitally in short runs.
Durability: The previous kraft packaging would arrive in retail locations looking crumpled. The new substrate looks like a freshly pressed shirt, even after handling.
Aesthetic: Using bright colors and a retooled Gill Sans Nova we remained true to Linea's brand: a clean Swiss-style modern style.