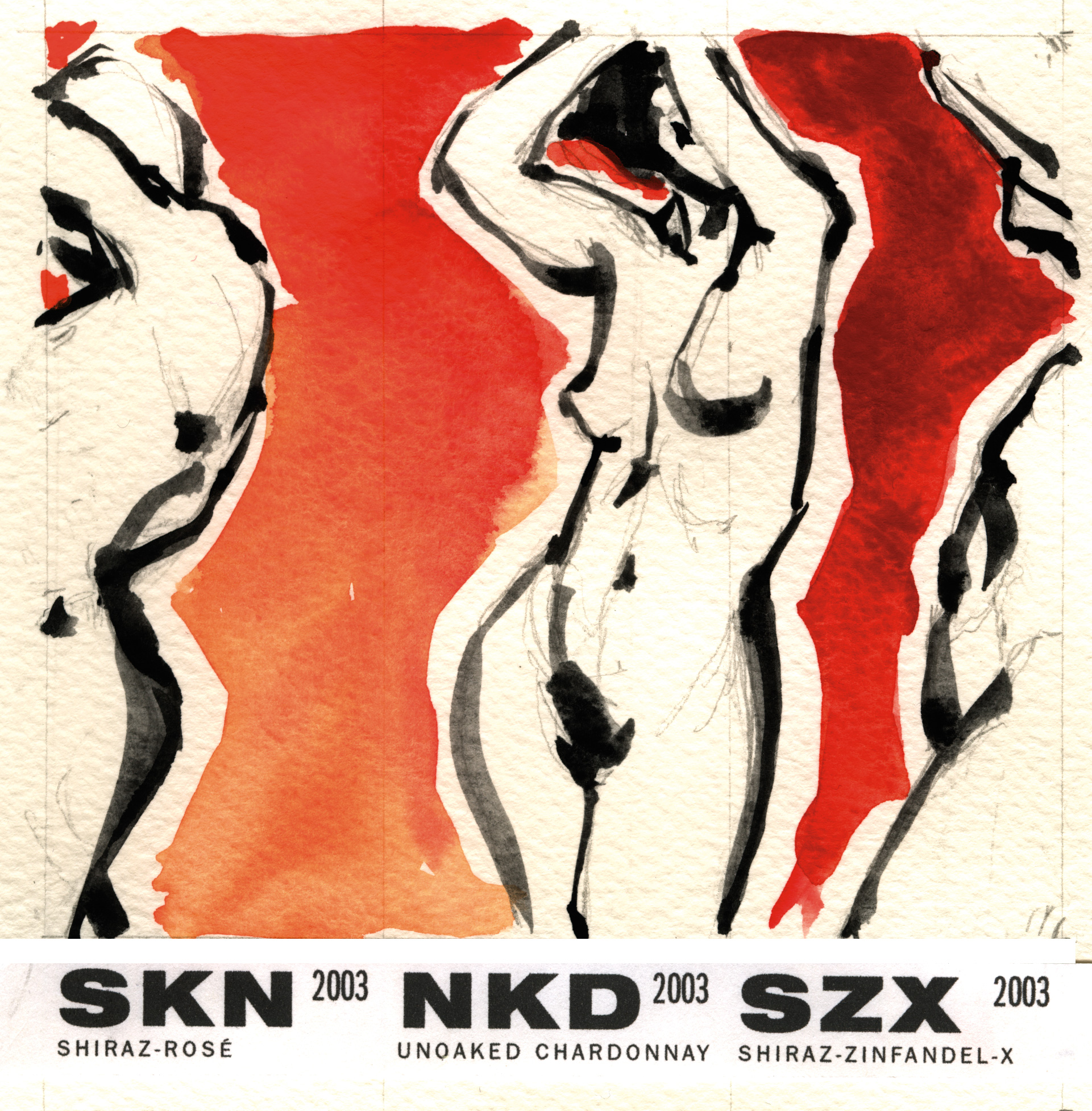 This is one of many conceptual sketches that I did for the development team at Brown-Forman when it was under the direction of Paul Dolan. For perhaps obvious reasons. it was never produced, yet it remains a favorite of mine.
My brief was to create something "sexy". I created the abbreviated brand names and the painting. The concept was to slice this artwork vertically so that only a third of the artwork would appear on each bottle. The three bottles would then align on the shelf to complete the tableau.
Sketching is a great way to develop concepts. I have several sketch books of concepts I worked on with this team.