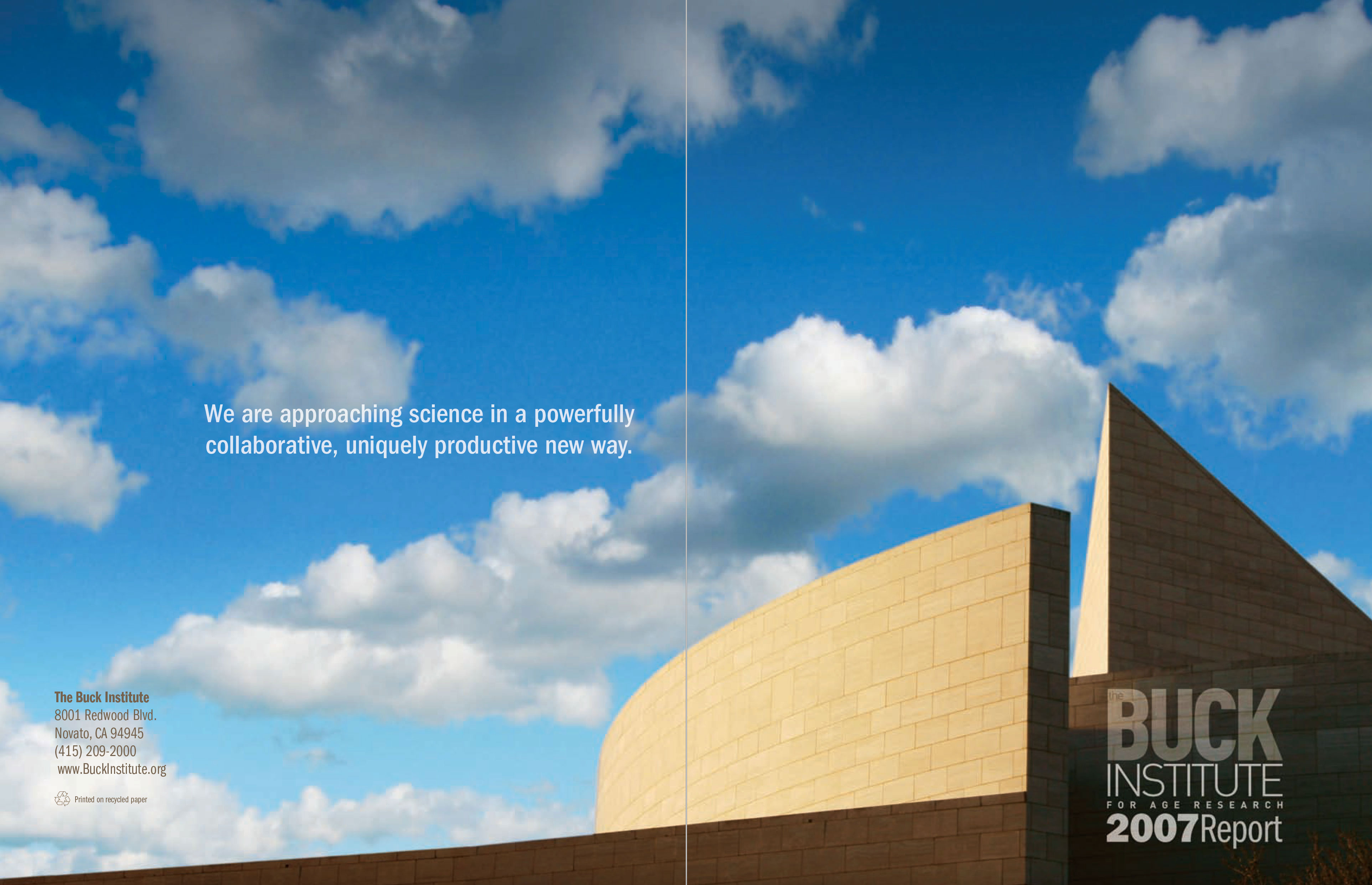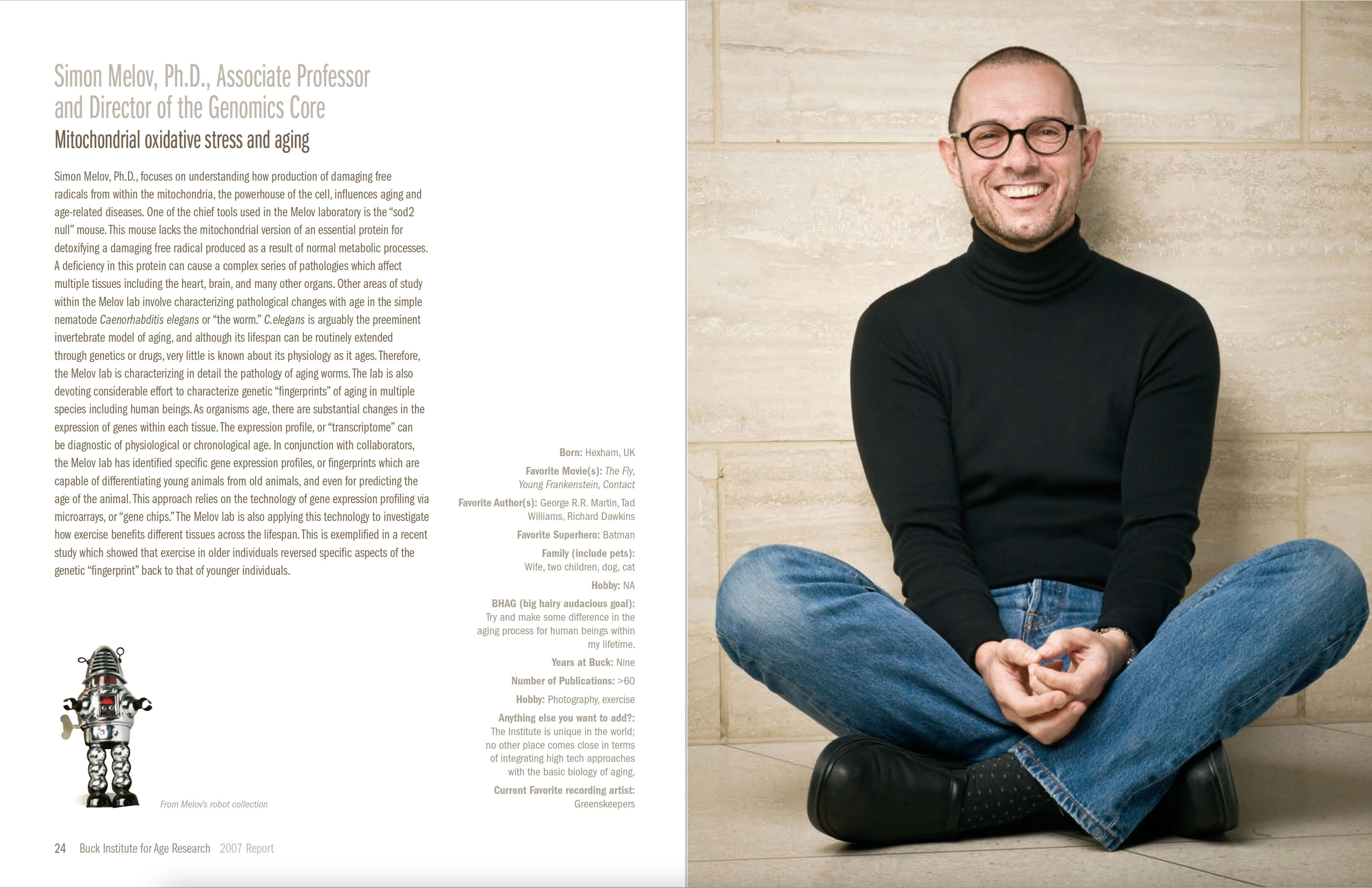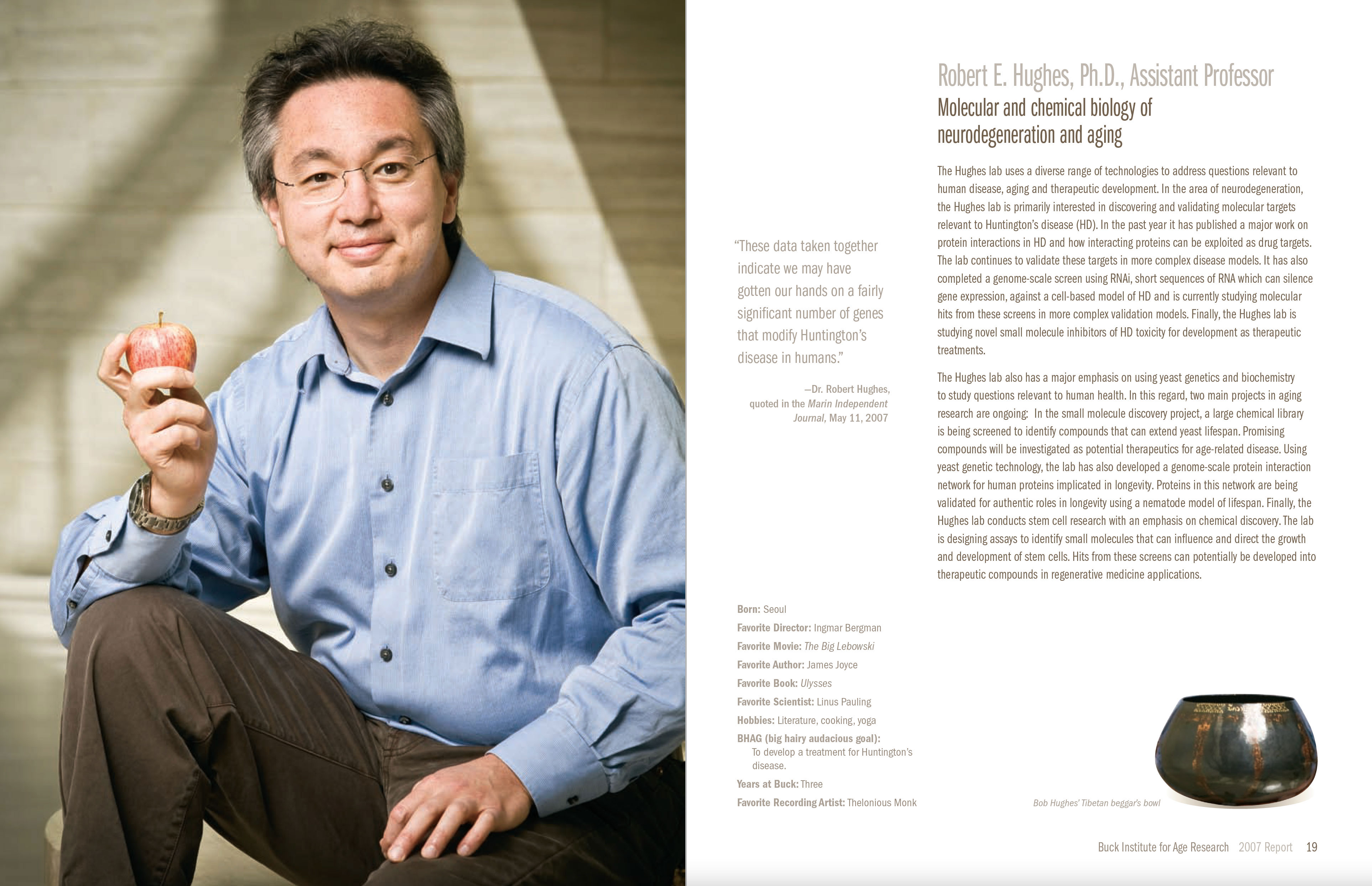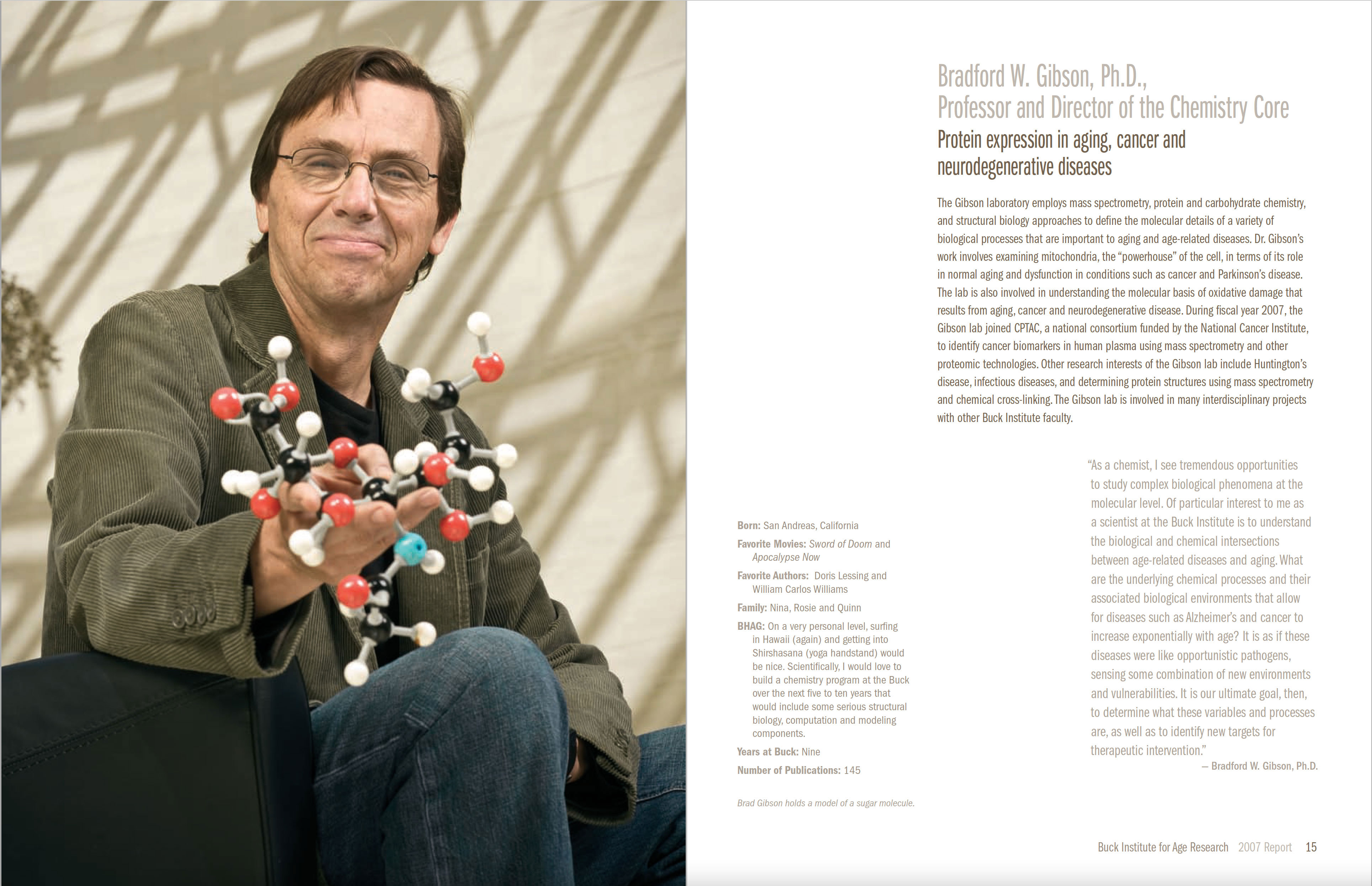 In less than two weeks, I developed the concept, commissioned photos, designed and produced this annual report for the Buck Institute for Age Research.
High on its perch over Marin county, the institute was a mysterious and imposing landmark at the time. Our task was to open a window to the research being carried on and to introduce the scientists in a way which people could relate to.
I worked closely with the talented photographer Martin Klimek who shot all of the portraits. The style of the photography was casual and each person posed with a personal object which had meaning to them.
By each portrait we included a sidebar about the scientist. We listed their favorite films, pets and hobbies.
I brainstormed with the client on the concept, worked closely with the photographer, designed and produced the report and delivered it on time. Under serious time constraints, I managed to keep the project focused on the conceptual goal of making the institute less mysterious to the community.