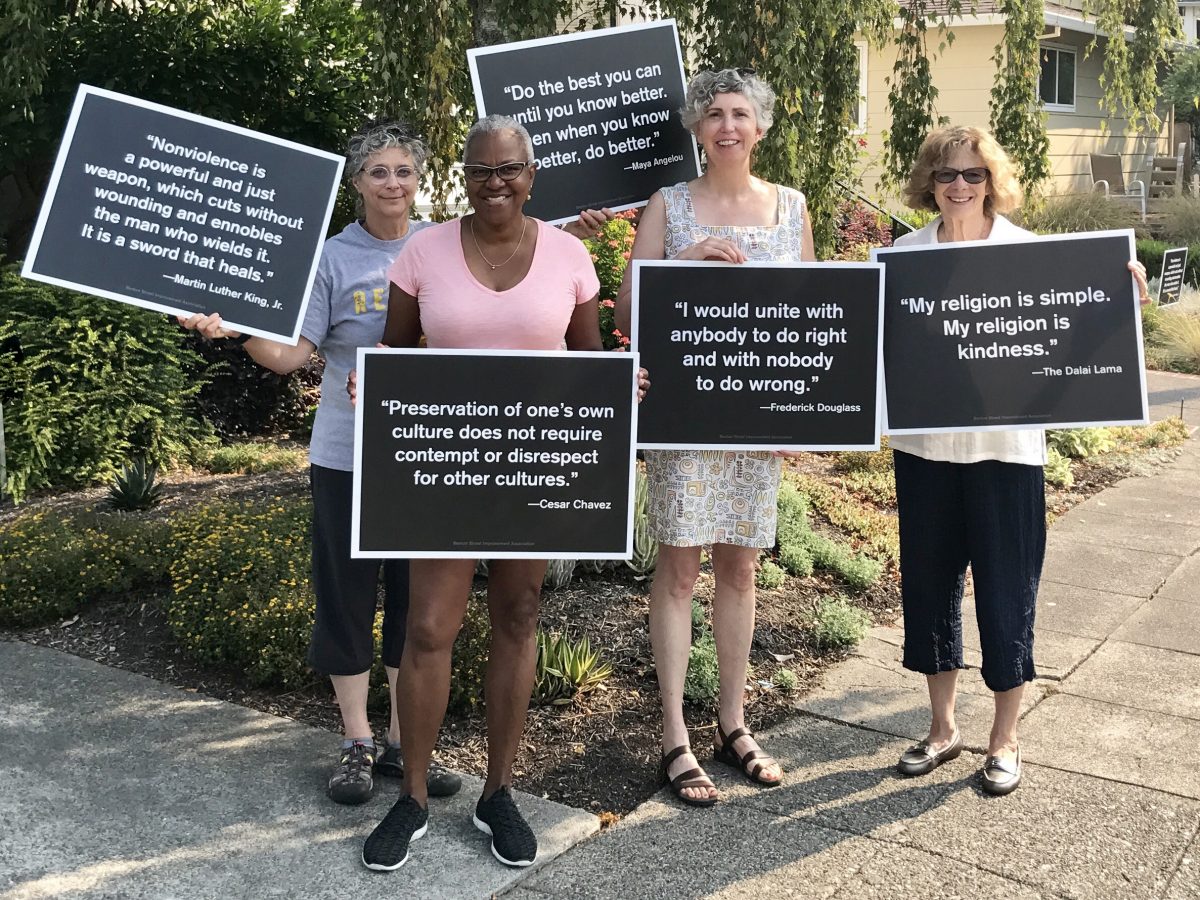 The Benton Street Improvement Association is a grass-roots campaign to promote tolerance and inclusion, one yard sign at a time.
I developed this project with three of my neighbors in response to the events in Charlottesville, North Carolina in 2017.
By the end of the project, we had placed 700 signs in Sonoma County and beyond. Using social media and press coverage, we were quite successful, donating enough money to FISH, the local food pantry, for them to purchase a new freezer.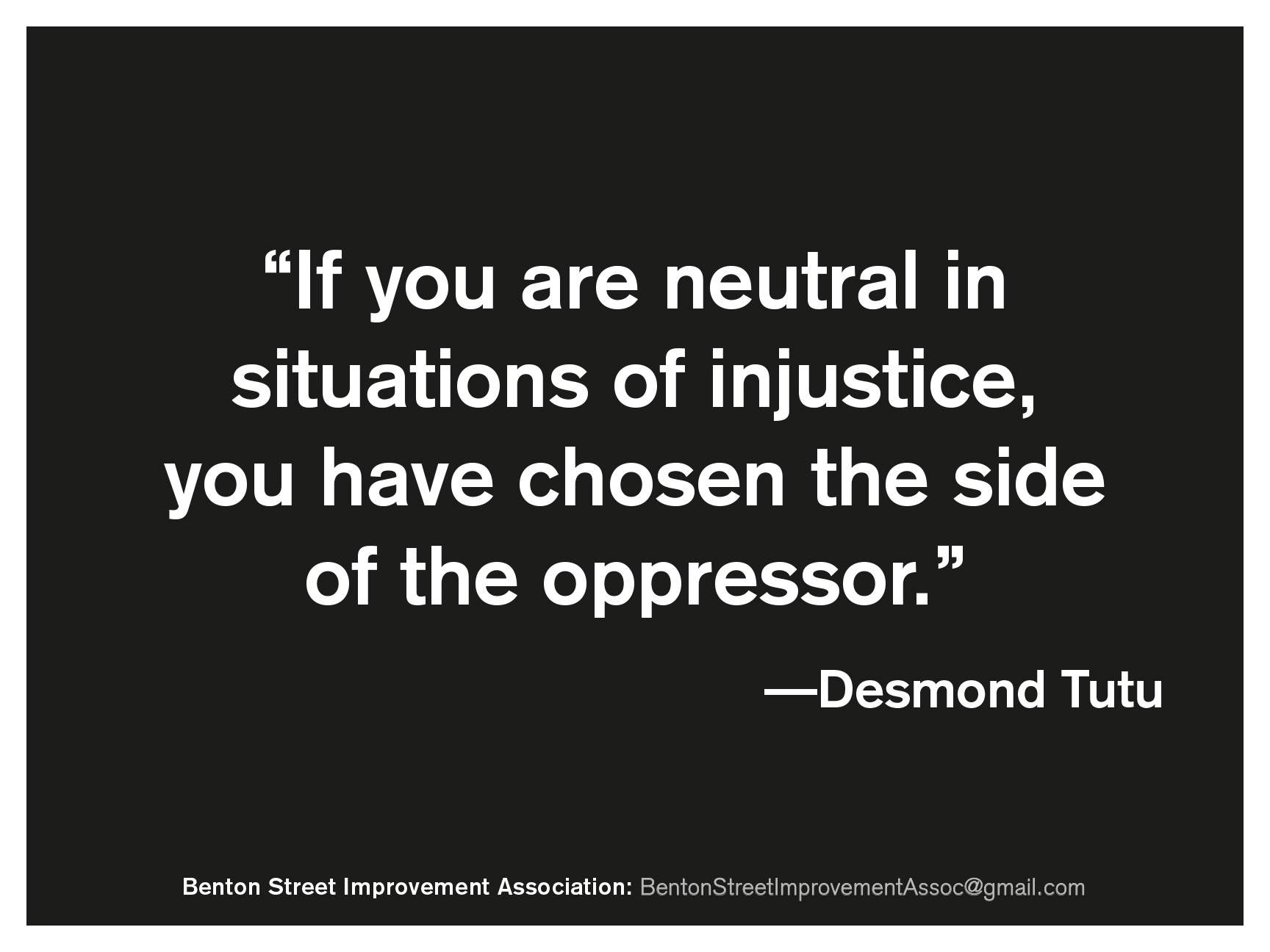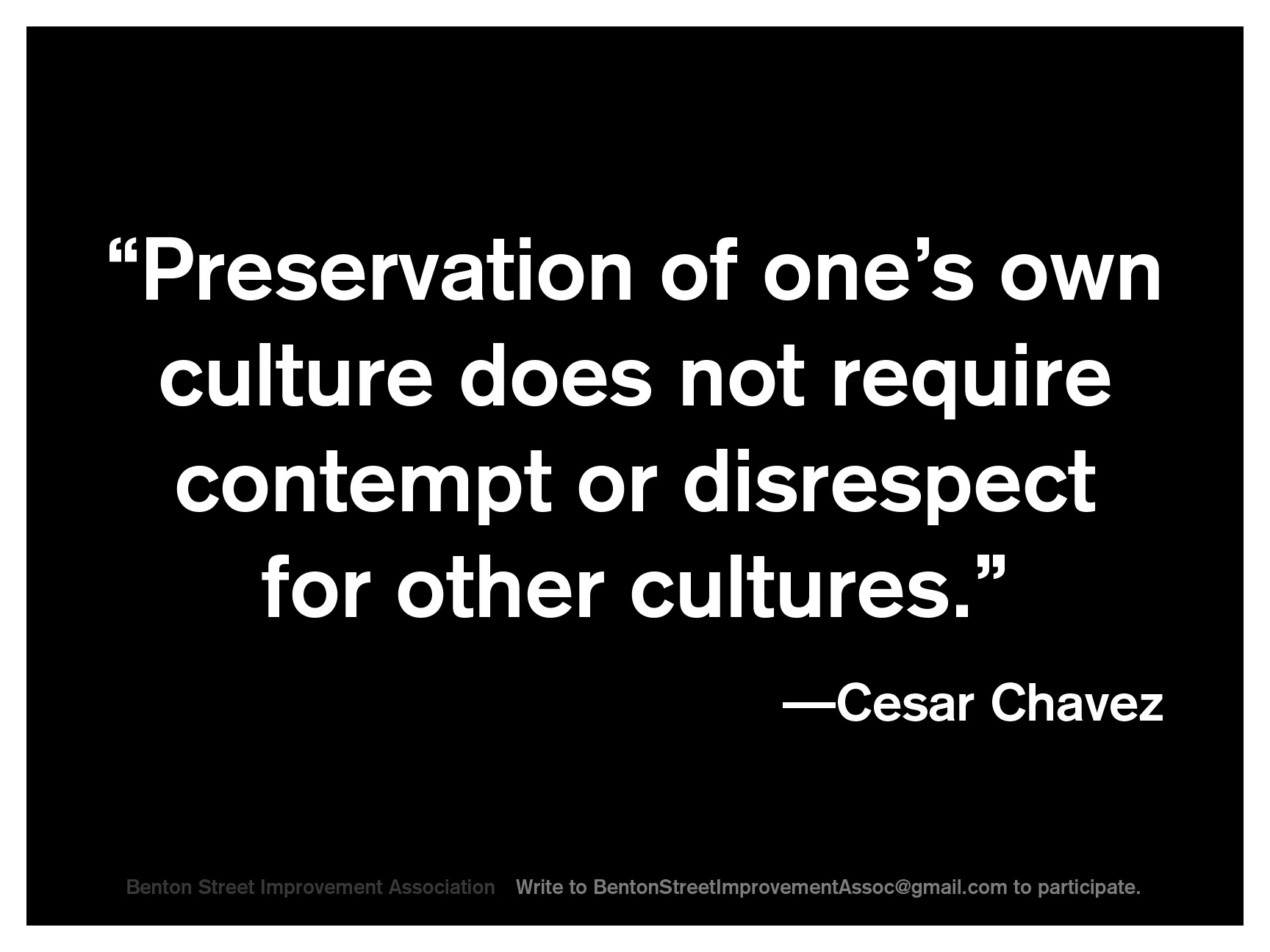 I designed the signs as well as social media posts which told the story of our project in a compelling format for social media. The posts combine simple animation with a story. They are ideal for readers using mobile devices.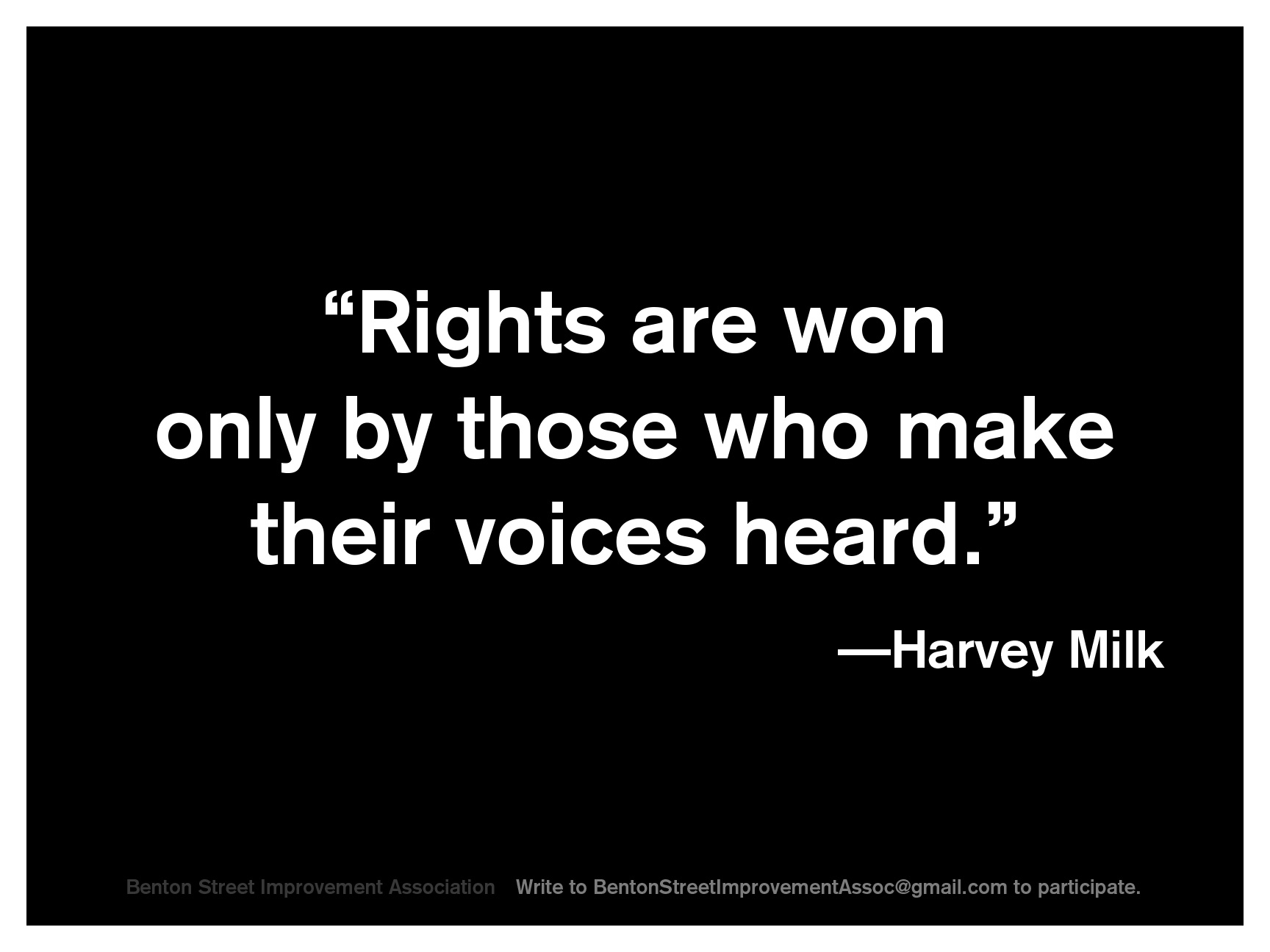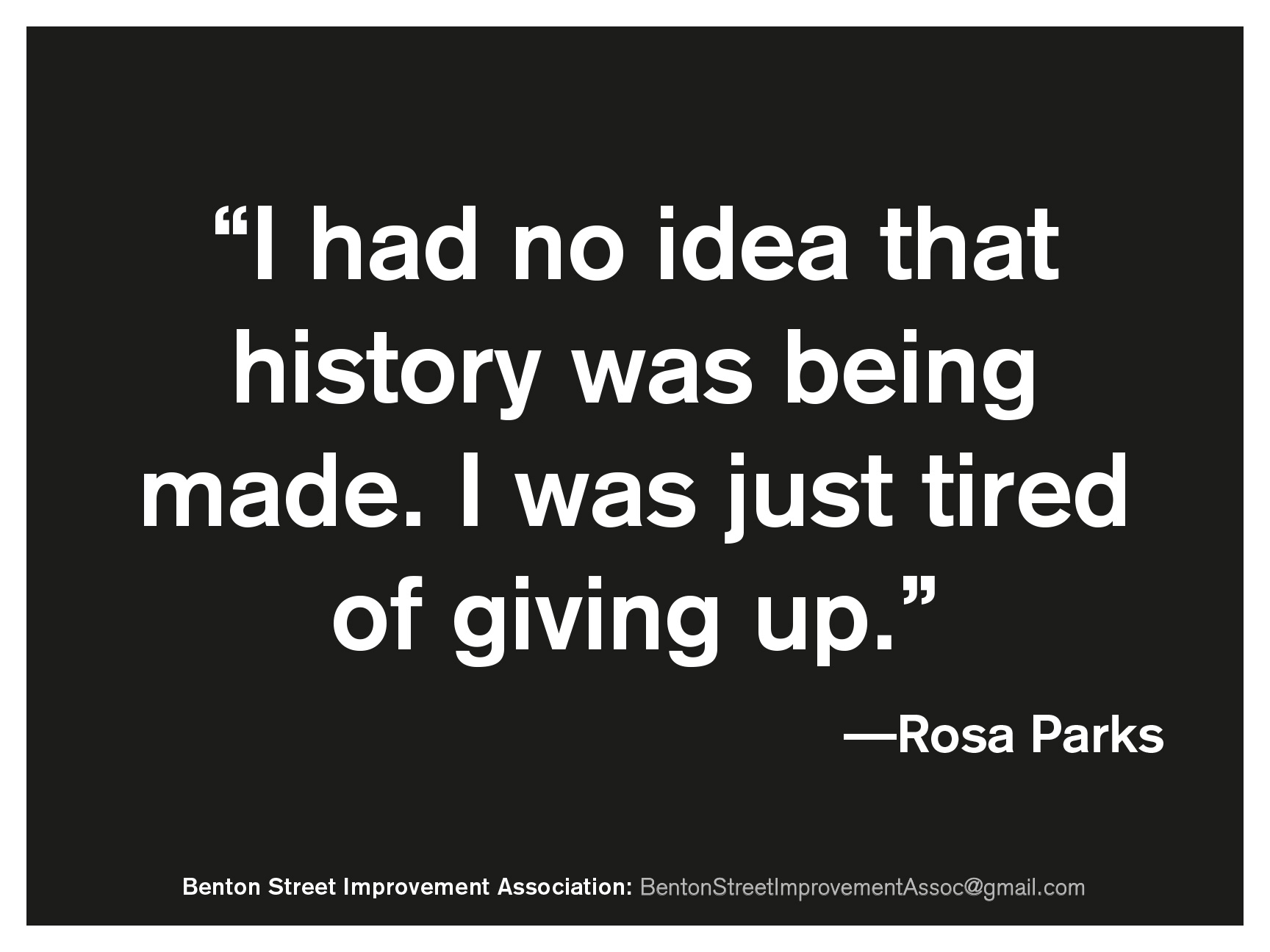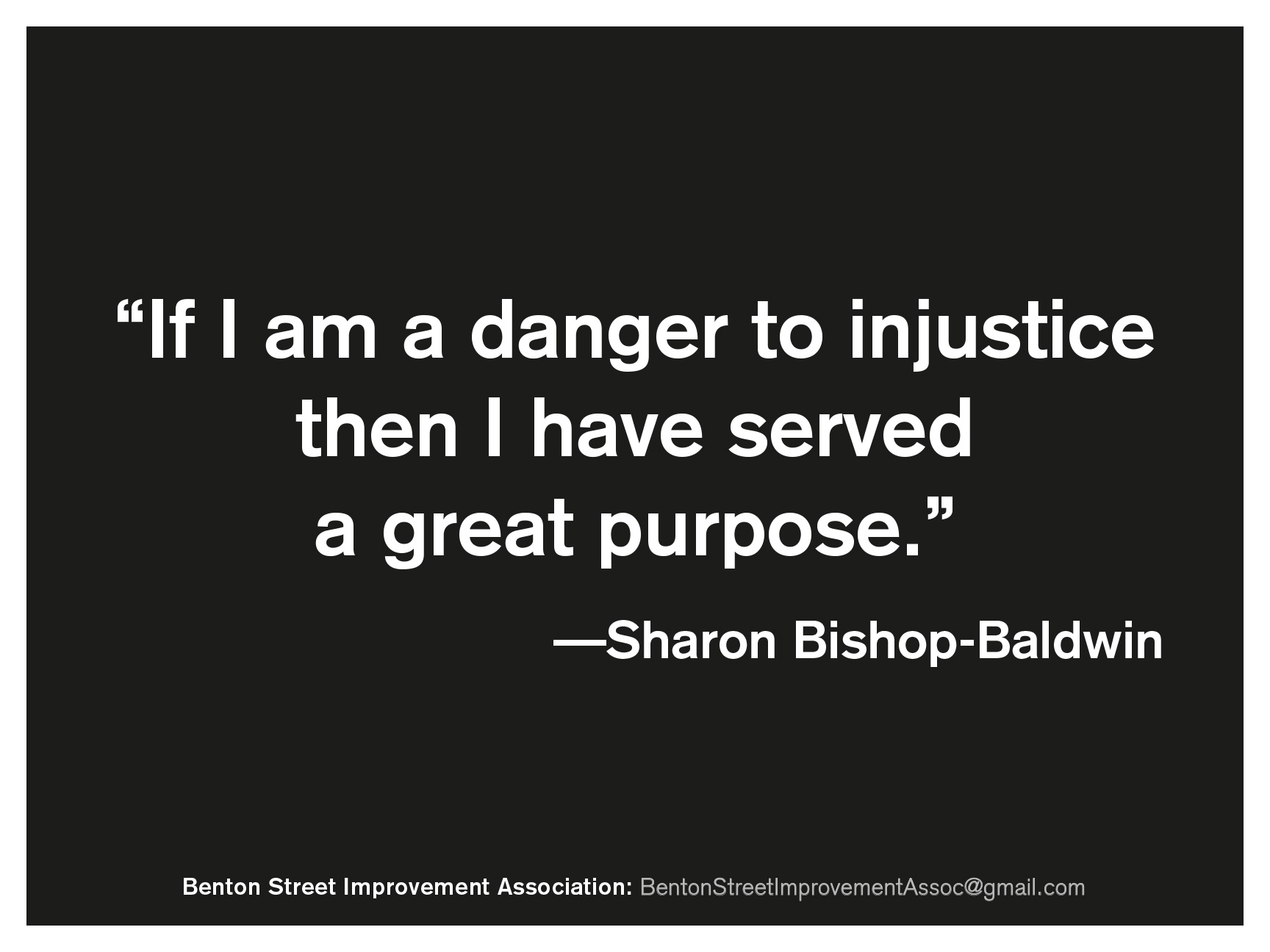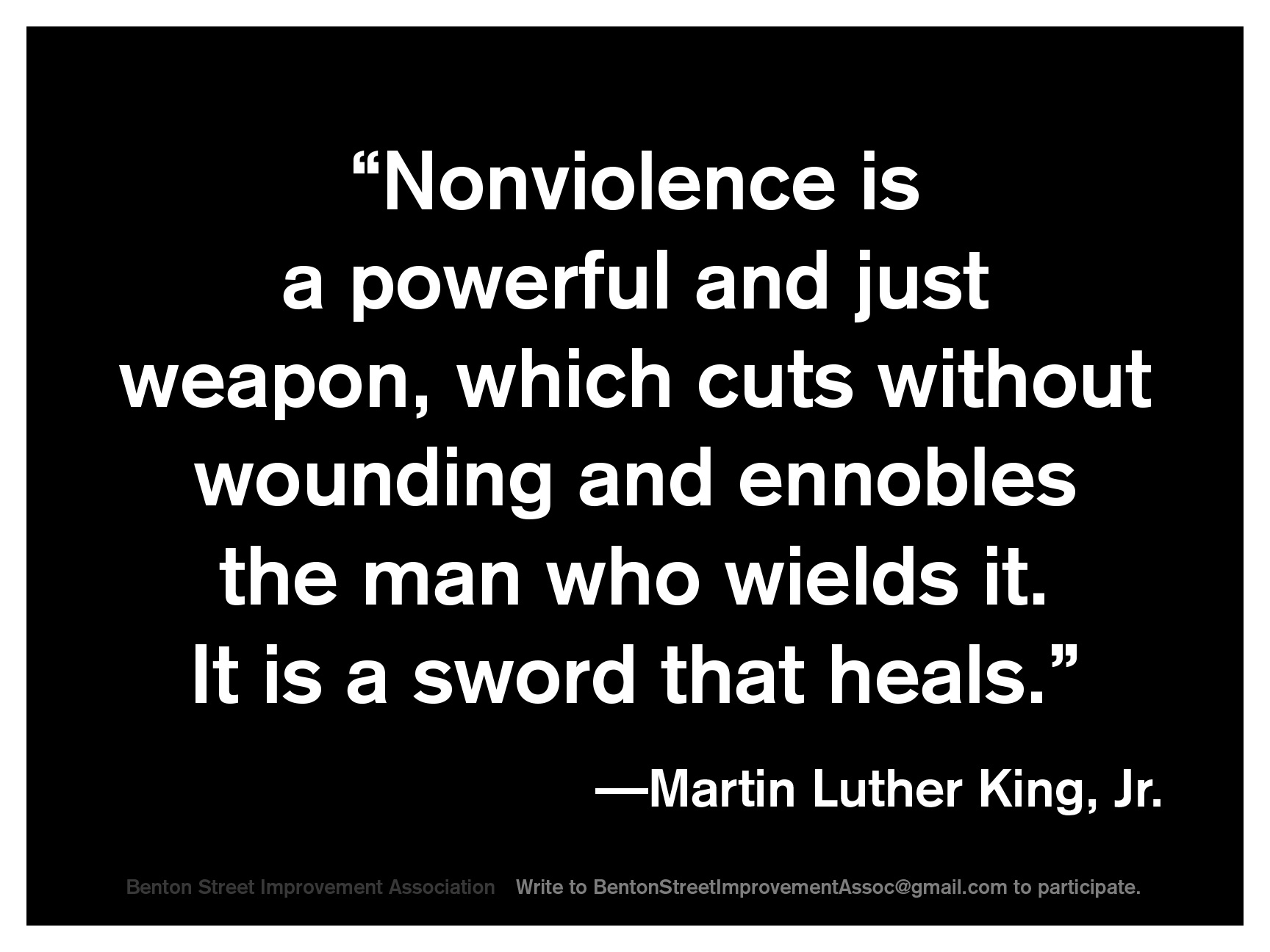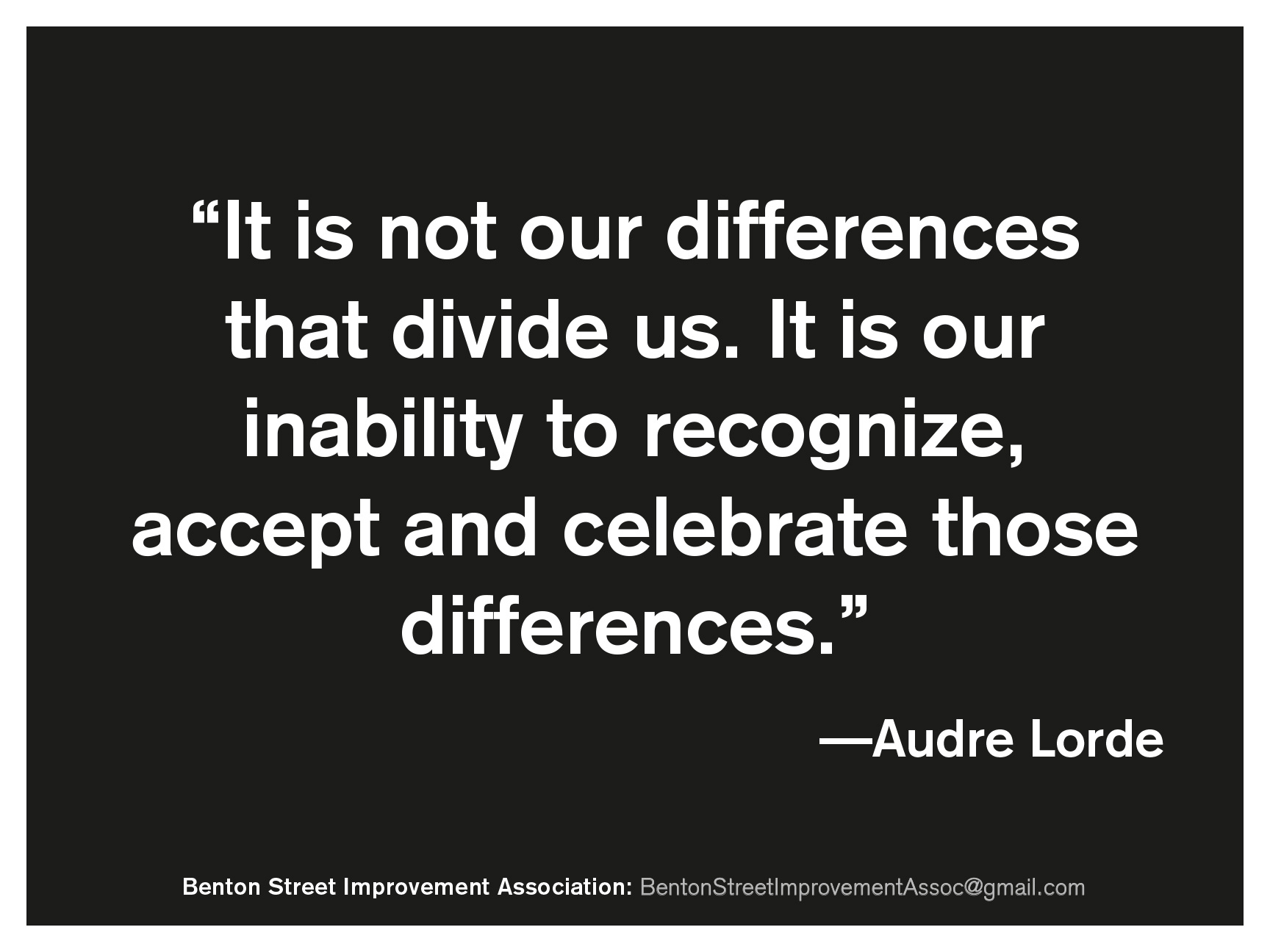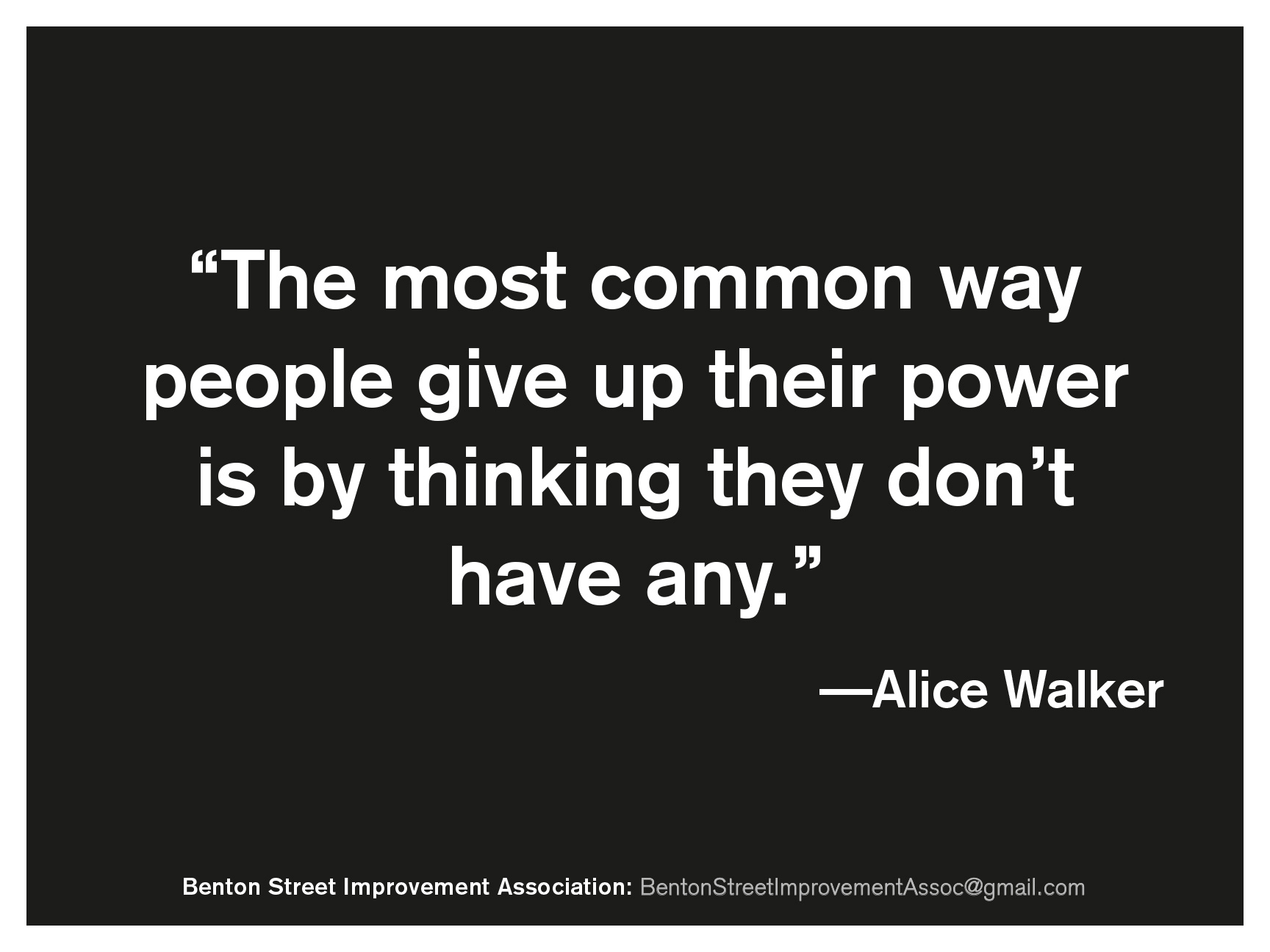 This was a true grassroots, community-building project. Though the structure was simple (create and distribute signs), the rewards were great: connecting with members of our community and promoting positive ideals.